Lodging
At Sun Valley Cottages we have a variety of cottages that sleep from 2 - 12 people. Cozy one room cottages, quaint two room cottages, or three bedroom cottages, all with a variety of amenities. Some offer working fireplaces, kitchens, porches, etc. Also, most are winterized. Seasonal cottages are fully heated. Sun Valley has a large pool, jacuzzi and wood burning cedar hot tub, horseshoe pit, badminton/volleball, and much more. Click here to see the full list of amenities.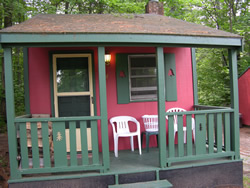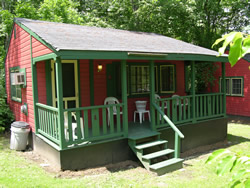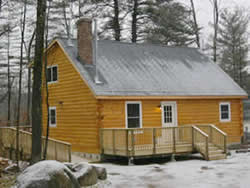 We offer six fully equipped condominiums that are close to 
Weirs Beach 
and sleep six to eight apiece.

Cedar Lodge
The one bedroom suites at Cedar Lodge at Brickyard Mountain offer a view of the Ossipee Mountain range. Cedar Lodge is 3/4 mile from Weirs Beach.

Village at Winnipesaukee
The two condos at The Village At Winnipesaukee are a few minutes walk downhill to the Boardwalk at Weirs Beach. One offers two bedrooms, and the other has three.
General Notes

If you are interested in a week long stay, please click on either the cottages or condo's link to view our weekly rates.

NH has a 9% rooms and meals tax not included in posted rates. Rates posted on our website are the standard midweek nightly rate. This rate is subject to change over weekends, special events and holidays.

Pets are welcome at Sun Valley Cottages, but not in our Cedar Lodge condominiums. We absolutely must know if you are traveling with a pet. There is a $20 fee per pet for each night of your stay. You are 100% responsible for any damage done by your pet. 

Reservations require a minimum one night deposit. Stays longer than one night will require a 50% deposit. Balance must be paid upon arrival in cash, credit card or Traveler's Check. Personal checks will not be accepted within 14 days of your arrival. 

Cancellations less than 30 days prior to arrival will forfeit the entire deposit. Deposits are refundable with a minimum of 30 days notification prior to check-in but are subject to a 20% service fee. No refunds for early departure. Reservations over holidays and special events will require a 60 day cancellation notification. Management reserves the right to terminate a reservation without refund if more than the stated number of guests occupy a room without prior approval. A $20.00 per person fee is charged for additional guests.

For consideration of our guests and staff, rooms at Sun Valley are non-smoking.